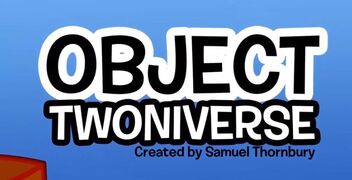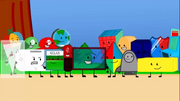 Object Twoniverse is the follow-up season to Object Universe. It contained 15 characters at the start and 17 characters currently.
Object Twoniverse currently has 5 episodes out at the moment. The set is on a somewhat smaller island than the one on Season 1 and USB being the only returnee from Season 1. 
The prize has gone from $100 thousand to $1 Billion, which is 10 thousand times as much as before. However, much to USB's dissapointment, Object Twoniverse is a Contestants Vote show. However, the winning teams vote instead of the losing team.
Remaining Contestants
Edit
Eliminated
Edit
Poll
Who is your favorite contestant?
Ad blocker interference detected!
Wikia is a free-to-use site that makes money from advertising. We have a modified experience for viewers using ad blockers

Wikia is not accessible if you've made further modifications. Remove the custom ad blocker rule(s) and the page will load as expected.